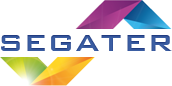 Welcome to the world
of search engines!
We have created a portfolio of niche search engines that enable deliberate choices. Our improved customer experience finds the most relevant search results instead of merely showing content blocks like Google does.
Our search engines catalyze effective search experiences instead of attracting random clicks. Thus, we are improving the relationship between the users and advertisers. With our projects at hand, you become your own Google.
Compare Google with Vertical Search Engines
| | | |
| --- | --- | --- |
| How we are different | Google Search | Vertical Search |
| Search among the targeted sites | | |
| 100% free to use | | |
| No ads | | |
| Search results accompanied by thematic description | | |
| Matching search results based on users parameters | | |
| Single sign up across lots of top sites | | |